T
his
website is designed for all residents of
Box Hill
 as a source of information about life in this area of outstanding natural beauty. It will also be useful to anyone who would like to visit this part of Surrey or is thinking of moving to the area.
As mentioned in our email on Sunday the information we have received from Thames Water has been poor and we apologise that we have not been able to give more advanced notice.   The work commenced today and we understand it will take up to two weeks depending on what problems are found in the sewer.  
This work is essential as for over a year sewerage has been leaking from the main sewer into the garden and obnoxious fumes into the home of one of our residents.  We appreciate this is inconvenient but hope you understand why it has to be repaired.  We are sure none of us would like to be experiencing this!
---------------------------------------------------------------------------------------------------------------
Malcolm Ladell has been liasing with Thames Water to ensure repairs are made to the sewer under Boxhill Road near to Cheshnut Lodge.  This has been ongoing for sometime.
At very short notice he has been advised that work will take place tomorrow, 9th October.  We understand Box Hill Road will be closed from The Glade.  This will mean that residents from Chestnut Farm towards National Trust will only have access via the Zig Zag and assume that nobody will be able to do down the Zig Zag if exiting from the village.
Malcolm has also informed Thames Water that they should notify the National Trust and the operator of Bus 21 Metrobus as they use the National Trust car park to turnaround.We have checked Thames Water web site for more information on the closure but it is not highlighted on their list of work being carried out in the area.
We would of course given you earlier notice if we had received communication from Thames Water.
Keeping You Informed
Please

REGISTER

on this site to take advantage of all our system offers including free advertising, member discussion forums and latest news updates. All information is

strictly confidential and will never be passed on to a third party. Please read our

privacy policy

.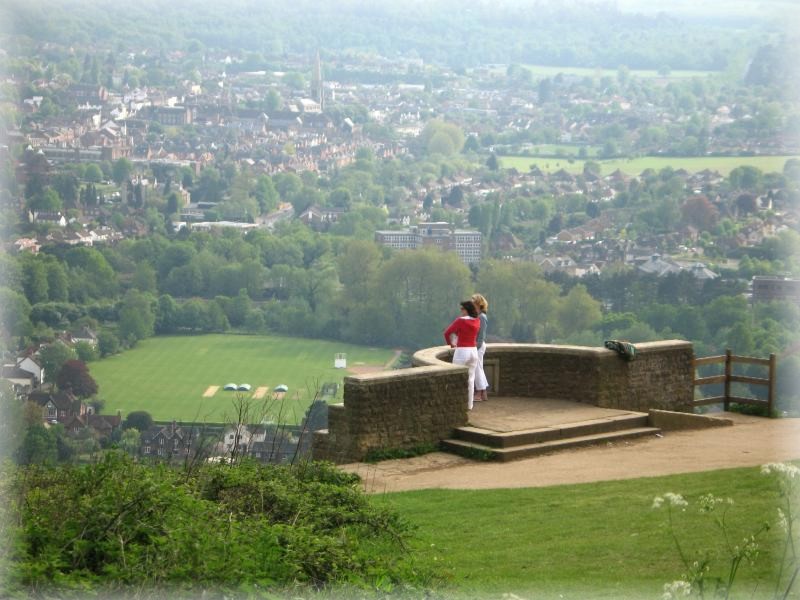 This area of

Surrey
has many things to offer apart from

living near to nature. There is a strong sense of village community life which sadly these days is forgotten. At the same time it is a haven for those who wish to lead a peaceful life
.
Box Hill overlooks the Mole Gap where the River Mole breaks through the line of the North Downs, and gives its name to a scattered village high on the Downs. It is the scene of the famous picnic in Jane Austen's "Emma".
Box Hill has long been a popular picnic spot as one of the finest areas of woodland and chalk downland so close to London. The top is accessible by road, and has a National Trust car park, information centre and refreshment kiosk.

Walkers prefer to reach the summit under their own power, starting from Burford Bridge or Westhumble. There is a viewpoint at the top with excellent views towards the South Downs, and behind it an open area called Donkey Green that is popular with families.The hill has three major ridges running North-West with deep valleys between them: Juniper Top, Lodge Hill and The Whites. These all have fine views over the Mickleham Downs and Denbies Vineyard. Long and short walks are described in leaflets available from the NT shop, and are well waymarked, which is helpful as the many ways through the woods can be quite confusing without a map. Keen ramblers can take longer walks via the ridges to Mickleham or Headley, where there are pubs for lunch.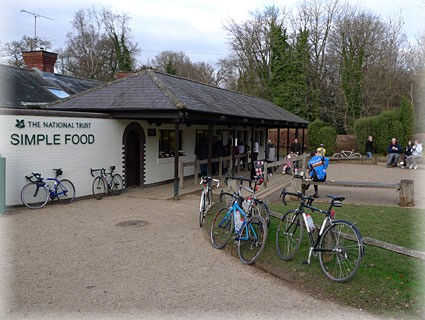 Box Hil

l is used by countless cyclists every weekend as a training ground and while there is nothing too taxing about a circuit, it's actually much harder to ride clockwise than in the anti-clockwise direction, it does provide for all the basic skills in using your gears, developing good bike control in a fast descent and learning to 'read the road' to prepare yourself for some of the sudden turns. As an added bonus, there's a superb National Trust tea shop at the top of the Zig Zag section!




There's plenty of parking at the top opposite the tea shop, £3 buys you a whole day, and once you've done the loop there's a whole world of climbing in the Surrey Hills right on your doorstep with White Down, Ranmoor and Leith Hill all within just a few minutes ride.
Box Hill is one of the safest places to live in Surrey. We hope you will find it useful, but we welcome your comments and suggestions on how we can improve the site. Just email us via the
Contact us
tab.

This website is designed and maintained entirely by volunteers for the benefit of the Box Hill Community.